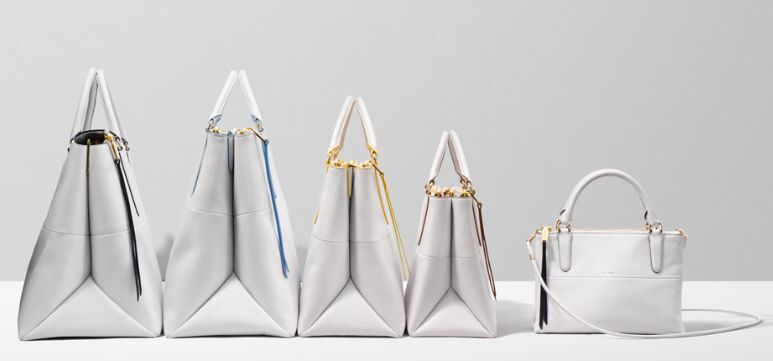 Have you ever wanted a Coach handbag, or wanted to give one as a gift to someone you love? Are you in "Sticker Shock" when you look at the retail price of Coach handbags in the Coach store or the high end retail stores? I understand! Me too!
But did you know that you can find Authentic Designer Coach handbags for way, way below retail online? The best place I have found to shop for them is on eBay. The variety is endless and the prices are truly amazing.
Instructions
Log onto eBay and you will see the main home page. Once you are here, you can begin your shopping adventure. If you type in Coach in the search field and select "Clothing, Shoes & Accessories" from the drop down Categories box, you will be engulfed by nearly 50,000 results. Yipes! But at this point, start to filter down to find what you are looking for.
Click "Women's Handbags & Bags" in the Categories left hand column. This will reduce your results by over 45%. (You don't want to see Coach shoes, Coach clothing, Coach scarves, etc in your search for the perfect handbag!).
Once here, you can filter down even further by the bag type. You can pick "Handbags & Purses" (the most populated filter), or you can look for specific items like briefcases, diaper bags, eyeglass cases, etc. You'll probably want to pick Handbags & Purses.
Up will come all the handbags & purses, with more filter options on the left. You can then choose to search by style (bucket bag, hobo bag, tote, shoulder bag, satchel, etc.). You can also search by color, by material, by price or by condition. Searching by price may be very useful to you because if you are buying a gift, you may have a certain budget to stick to. You can plug in your minimum and maximum dollar values and eBay will return those handbags that fall within your budget. Very useful tool!
You can also filter by condition, which may be important when purchasing a Coach bag as a gift. Most of the Coach bags sold on eBay are "New with Tags", but filtering by that condition helps to de-clutter the search. You can do both; filter by condition and then by price. This makes it much easier to pinpoint what you are after.
Another way to shop for a designer Coach bag on eBay is more specific. Say for example you know the name of the bag you desire (or your daughter mentioned it to you and you want to buy it as a gift…). You can search for it in the main search box. For example, Coach Madison or Coach Julianne. Then, filter by price or condition as mentioned in the previous step if you wish.
This also works great if you happen to visit the Coach retail store and can remember the style number of the handbag you lusted after. Coach items have a 5 digit style number assigned to them. It appears in the upper left corner on the top portion of the Coach tag. This style number is helpful to search for a specific bag on eBay. Simply plug in Coach #13245 (for example) and up will come only that style!
Once you find what you are after, either bid on it (if it is an auction format listing) or Buy It Now. Many eBay sellers are offering Free Shipping so be sure and watch the shipping costs. You can filter by Free Shipping too, which can end up saving you a fair amount of money. But, be aware that many sellers offering Free Shipping simply add in that cost ahead of time to the price of their item. You need to compare "apples to apples" as they say to be sure you are really saving.